| | | |
| --- | --- | --- |
| | | |
| Getting this versatile government contract is an essential first step, but the goal is to increase revenues. | Manage your GSA or VA FSS schedule contract for maximum profit and compliance. | Success in the federal market requires differentiation. Go beyond doing what everyone else does. |
Attracting and Developing New Business
Winning new business is the most pressing challenge facing firms today, whether you sell business products, industrial systems, or complex solutions like IT professional services or management consulting. TurboGSA offers a practical and holistic approach to helping you get a GSA contract and help your team use the latest strategies for winning federal business.
TurboGSA's experts transform your business by delivering high-quality solutions in the following areas:
Securing GSA's Multiple Award Schedule contracts and VA contracts, a strategic move that provides access to federal sales opportunities,
Overseeing contract compliance to ensure smooth operations, and
Boosting federal sales via inventive marketing strategies and business development initiatives.
Obtain, Manage, and Market your GSA Contract for Success
Testimonial

"We highly recommend TurboGSA. We conducted a lot of research and ended up using TurboGSA's GSA schedule consultants to help us with our GSA contract.

No regrets at all and strongly recommend them."

Michael D. Fleury, SPHR
Managing Partner Workforce
Initiatives LLP

Our Pledge to You

At TurboGSA, we understand that securing a GSA contract is not the end goal but a stepping stone towards expanding your federal revenues. That's why we're committed to not just helping you obtain a GSA contract, but to doing it right.

With TurboGSA, you gain more than a service; you gain a partner. We offer experienced professional services and personalized expert guidance designed to help your business shine in a competitive market. Trust in TurboGSA, and together, let's turn your federal market aspirations into reality.

Robert Kelly,
President, TurboGSA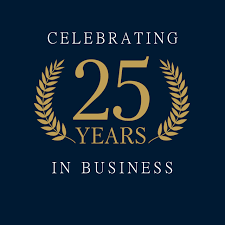 GSA Training Resources
Are you navigating the complexities of GSA's Multiple Award Schedules and federal marketing? TurboGSA is here to help. We offer a wealth of free learning resources designed to empower you with the knowledge you need to succeed in this crucial market. Don't just learn - master the art of federal marketing with TurboGSA. Your journey to understanding starts here.
Visit our GSA and Federal Marketing Resource Center.
Learn about the Federal Supply Schedules Program
Learn more about Managing a GSA Contract and GSA Compliance.
Learn more about GSA Sales