How much do GSA Consultants Charge to Complete a GSA Proposal Application
GSA Consultants Fees
Not many years ago, the cost of hiring a GSA consultant ranged from $20,000 to $40,000. Most small and medium-sized businesses couldn't afford to make that sort of investment. Today, fees for credible consultants typically range from $6,000 to $15,000 for most small companies to receive full service. Large businesses can pay 3 - 4 times as much.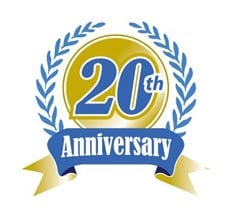 And keep in mind that the best consultants charge more because they deliver more. Any consultant can get you a GSA contract if your firm qualifies. But an experienced, expert consultant will save you lots of time, deliver a far more compliant, audit-proof contract, and address the most crucial - future business development. That's right. What you do today can affect your success in winning actual delivery orders under the GSA contract.
Cost to Obtain a GSA Schedule Contract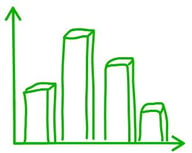 TurboGSA offers different service levels. Our fees reflect the following:
the scope of your needs,
the schedule you are applying for and
anticipated challenges in getting your firm a contract award.
Do Higher Fees Guarantee higher levels of GSA Consulting Support?
No, higher fees do not necessarily translate into higher levels of support in all cases. As with any professional service, some high-quality, reputable firms offer their services at different prices, and some are not so credible. And sometimes, you are paying for massive overhead but not getting equivalent service value. You cannot judge by price alone. Yes, it is often true that you get what you pay for, but do your due diligence, and you should find a good GSA consultant.
What should you look for in a GSA Schedule Consultant?
While price is always important, you should focus on the value and credibility of the firm delivering the GSA consulting service. While you may not want to overpay for a large consulting firm with expensive big DC offices, you also don't want to hire a low-cost provider with minimal experience in dealing with GSA schedules.
You want to avoid a paper mill that churns out proposals without regard to proper price, discounting disclosures and other critical factors. After all, this is a significant contract for your firm, and you don't want to be subject to lousy GSA audits because of a bad consultant.
We also strongly urge firms to review the reputation of GSA Consultants carefully.
TIP: No reputable professional consultant telemarkets their GSA services.
Avoid consultants who cold call you.

Read this article on the topic:

Finding a Reputable GSA Consultant
Download Getting a GSA Contract eBook, which includes a checklist for evaluating GSA Consultants:
Take the free online course: Obtaining a GSA Contract