About TurboGSA's GSA Consultants Helping with GSA Proposal Preparation
GSA Consultants | Government Marketing Specialists
TurboGSA's GSA Consultants combine experience, strategic acumen, and vision to grow top-line federal revenues for our clients. The Federal market is unique, requiring a distinctive blend of strategic marketing and GSA contract management expertise, and that's what TurboGSA's GSA Consultants and Federal Marketing Pros do best.
Premier GSA Consulting Since 1998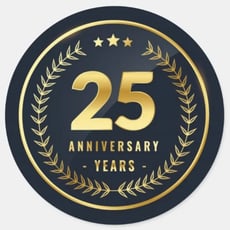 Founded in 1998, our GSA Schedule Consultants specialize in helping firms grow their federal business. Long ago, TurboGSA recognized that a number of firms, especially smaller and mid-sized companies, could benefit from getting on the GSA Schedule and set out to provide high-end GSA consulting services at a reasonable fee. Pursuing federal contracts using only a bid strategy of responding to highly competitive FedBizOpps RFPs wastes time and money. Getting on a GSA contract will result in more immediate federal sales.
To keep our clients focused on providing solutions to their clients, our clients receive outsourced GSA contract management services and unique government sales and marketing services to help your firm stand out in a competitive market.
Government Contract Catalysts
In mechanics, a turbocharged engine is more powerful and efficient than a regular engine because it significantly boosts an engine's horsepower without significantly increasing its weight.
Likewise, TurboGSA powers your federal business development efforts by helping you achieve higher sales without adding wasteful overhead. TurboGSA helps you obtain, manage and market your GSA or VA contract more efficiently than doing it on your own.
Experienced GSA Schedule Consultants
You benefit from the most efficient systems and processes to facilitate proposal development, but the greatest value comes from the seasoned advice you gain from our experienced consultants.
You benefit from the following:
our years of having dealt with all types of unique issues, overcoming obstacles, and knowing how to negotiate a profitable contract
knowing that TurboGSA does not pass work on to junior, inexperienced staff.
Knowing that obtaining a GSA Schedule contract is far more than processing forms and paperwork, you need seasoned advice.
Stellar Reputation
You can be confident in our service based on our stellar reputation and our A+ accreditation by the Better Business Bureau. You get seasoned advice from an experienced group of federal marketers, GSA consultants, and contract managers who understand the complexities of government contracts and marketing.
GSA Proposals
TurboGSA's innovative methods ensure that you submit a winning GSA proposal prepared by highly experienced professionals at a reasonable fixed fee.
Our contract is straightforward, and our pricing is simple and clear. You receive:
Experienced GSA consultants work with you throughout the process
A reasonable, fixed fee with no surprises
Favorable payment terms
Straightforward, Personal service
Ongoing support as needed
Innovative Federal Government Sales and Marketing
Smaller firms who compete with the big contractors require a unique approach to attract Federal agencies
Obtaining a GSA Schedule contract is not the end game. Generating significant GSA Contract sales requires an effective government marketing program. However, the Federal market is ever-changing, and traditional marketing programs simply don't work as well as they once did.
That's why we assist clients in implementing Federal inbound marketing programs, coaching our GSA clients, and providing assessments and advice that translate into practical federal sales and marketing programs. We offer other federal business development services that address your specific needs.
Serving GSA Clients
Nationwide
We provide GSA consulting to clients across the nation.