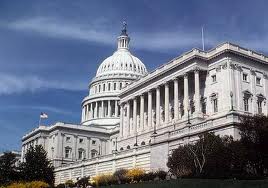 Law firm Sheppard Mullin recently posted an excellent summary of the 2010 Small Business Jobs Act and its impact on federal contractors. I am listing some of the pertinent points below, but you should read the full summary by clicking here.
This Act will benefit small GSA schedule contractors and othe rsmall federal contractors in several ways:
For large contractors, the Act adds increased obligations to use small business subcontractors, and to make a good faith effort to acquire goods and services from the small businesses. And if the contractor fails to live up to the promises made, then they have some explaining to do.
Large businesses will now be required to notify the government contracting officer if they reduce payments to subcontractors or delay payment for more than ninety days. Failure to do so requires the CO to report this fact into the Federal Awardee Performance and Integrity Information System which adversely affects their rating and could impact future contracts.
The Act call for more small business set-asides under multiple award contracts IDIQ contracts. SBA is required to promulgate new rules about this within one year. They also must issue regulations to curb abuses by business that claim to be small but are not.
In the past, HUBZone businesses received mandatory preference in recent years, but that preference now puts HUBZone firms on parity with other types of small businesses.
Congress also acted to minimize the practice of contract bundling, where agencies would wrap many requirement into one large procurement, thereby effectively eliminating competition by small businesses. This will increase the number of small business opportunities.
Congress added significantly more meat to the effort to prevent fraud with regard to claims about a firms small business size. In a nutshell, there will be severe penalties for firm that knowingly misrepresents their small business status.
In sum, this law should expand opportunities for small business by having large businesses more accountable for meeting their small business subcontracting goals, preventing agencies from bundling contracts , and increasing the number of small business set asides.
What is a GSA Contractor?
A GSA Contractor is a firm that has obtained a multiple award schedule contract from the General Services Administration. It allows a firm to sell its products and services to government at special prices and preferred terms. It also provides access to busienss opportunities that are reserved for GSA contractors only.
Want to Learn how to Obtain a GSA Contract?