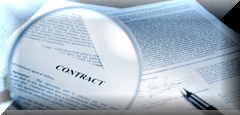 In his State of the Union Address two weeks ago, President Obama referred many times to the importance of small businesses and the role they play as the backbone of the American economy. As a small business owner, you might then wonder why it seems so difficult to enter into a business relationship with the government. Navigating the complexities of government contracting can be quite challenging for a firm that cannot dedicate personnel and resources to the issue.
The Small Business Administration helps advocate the needs of this most important class of corporate citizens. But as we witnessed in the case of the Women Owned Small Business Set Aside, these efforts can be slow to develop and limited in scope of businesses and industries served.
For the small business owner who needs a more agile, direct means of contracting, there exists a special purchasing method reserved almost exclusively for small businesses: SAP.
Federal government agencies typically purchase products and services in one of three ways: sealed bids, negotiation, or simplified acquisitions. This third method, Simplified Acquisition Procedure (SAP) is a special method reserved for purchases less than $250,000 (updated January 1, 2018). As the name implies, SAP is a streamlined process designed to minimize the complexities encountered in government contracting. SAP comes in several forms. The most common simplified acquisition procurement methods are Purchase Orders, Micro-Purchases, and Blanket Purchasing Agreements.
Purchase Order SAP
A Purchase Order SAP is an offer by the issuing government agency to buy products or services, including construction and R&D. The offer specifies terms, conditions and a price. The price is typically fixed based on the product. The offer will further specify the quantity or scope of the order, and include an expected delivery date. An eligible small business can respond in assent to enter the contract and be bound by the terms.
Learn more about Simplified Acquisitions Procedure methods that are reserved for small businesses.
Micro-purchases
Micro-purchases are contracts for goods and services that do not exceed $10,000. There are several exceptions to threshold, however. First, any construction project contract subject to the Davis-Bacon Act must not exceed $2,000 to qualify as a micro-purchase. Department of Defense contracts for less than $15,000 qualify as a micro-purchase if the product or service is intended to facilitate defense against terrorism or biological or chemical attack. The Government typically makes micro-purchases using the Government commercial purchase credit card.
Blanket Purchase Agreement
A blanket purchase agreement (BPA) is a simplified acquisition procedure designed to streamline the repetitive purchasing needs of government agencies. Contracting Officers establish "charge accounts" with qualified suppliers for a broad class of supplies or services for which they anticipate repetitive purchases. Since a BPA is an agreement, and not a contract, it does not include specific quantity or delivery terms and the Government is not financially or contractually obligated to make purchases from a BPA. A BPA simply eliminates the need to issue individual purchase orders for repetitive purchases of similar goods. A BPA is valid for a specified period of time that varies depending upon the product, and given satisfactory performance, it is automatically renewed.
These three methods of Simplified Acquisition Procedure can help your small business sell to the government if you cannot benefit from any existing set-aside programs, and are struggling to compete with larger firms in sealed bid or negotiation contracting. The process has been simplified enough so that your firm's existing sales and support staff can complete the contracting without additional training or significant loss of productivity. And while the threshold for SAP is $250,000, purchase orders and BPA's can be used under certain circumstances on contracts up to $5 million. So, while SAP is used for the government's smaller contracts, there is still plenty of sales opportunity.
Remember as a small business selling to the government, it is important to maintain proper certifications, and to stay abreast of the efforts of the SBA. To learn about other advantages your small business might be missing out on, check out our small business certifications page, or contact me directly.