GSA will begin using its new report card in the coming months during their audits, which they call contractor assistance visits (CAV). Here are the questions that will be asked by your auditor, which GSA refers to as Industry Operations Analyst (IOA).
Category 1 Questions
DO NOT fail on any category 1 question!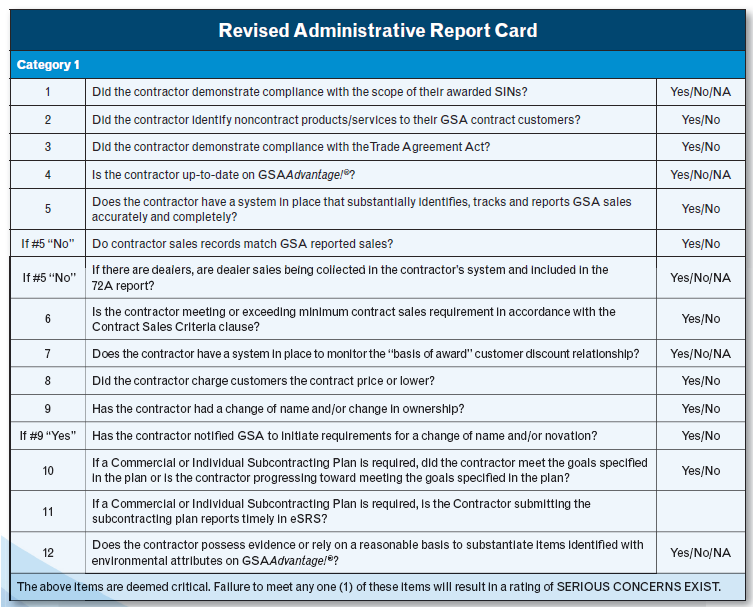 Category 2 Questions
Assuming you ace the category 1 questions, failure in one category 2 question will drop your rating from exceptional to Very Good. 2 or 3 failures result in a satisfactory rating.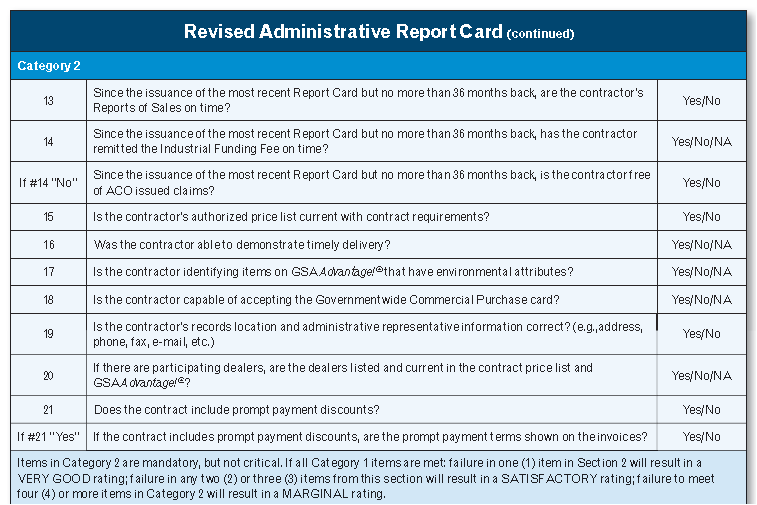 Category 3 Questions
These questions are least important to the auditor, but to get an exceptional rating, you cannot have any more than 1 failure in category 3 (plus perfection in categories 2 & 3).

How to Prepare for a GSA Audit
Certainly, reviewing the above information is a start, but some of these questions are not all that clear. If you do not understand each of these questions, or the real issues driving the auditors questions, or simply want to review if the ways you have been managing your GSA contract are valid, consider our webinar: