The General Services Administration (GSA) was established in 1949 by President Harry Truman. The original mission of the GSA was to stockpile supplies for wartime, store and manage government records and dispose of surplus war supplies.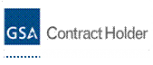 Today, the GSA is the agency responsible for much procurement within the federal government. The GSA is where federal agencies can obtain services, products, even offices or other buildings they need to function. More importantly, the GSA provides an opportunity for businesses like yours to sell these items to the agencies needing them.
What does this mean for your business? The GSA provides businesses with the opportunity to sell billions of dollars' worth of their services and/or products to federal agencies. By the end of 2010, the government spent $39 billion; all of which was purchased from businesses participating in the GSA contract program.
How can your company become part of the GSA Schedule program?
Become a contracted business. The GSA awards contracts through their GSA Schedule Program. (This may also be referred to as Federal Supply Schedules or Multiple Award Schedules.) Using the GSA Schedule, contracts between commercial businesses and federal agencies are established. Through this program, your company will be able to obtain a contract to sell to any state or local government, or to any federal agency worldwide. You will not need a separate contract for each agency. To get started, visit this GSA website.


Determine your readiness to participate in GSA contracts. This checklist will give you a good start. Be aware that there is more to the process than simply applying for a GSA contract; there is no simple one-size-fits-all application. Determine if the GSA program is looking for what you have to offer. But, with more than 12 million possibilities, it is highly likely you have what the GSA is looking for.


Prepare a detailed GSA Proposal (otherwise called a GSA Offer) for the appropriate GSA Schedule. Each schedule will require different information, and will include such items as a description of your services and/or products, how they fill the needs described, proof of quality and past performance, and a list of satisfied previous customers. You must be extra diligent when presenting your GSA pricing. You do not want to inadvertently give away too much, or use an incorrect discounting basis.
The GSA Schedules and contract process may appear complex or intimidating. Like many government programs, it may appear overly-complicated. However, when you examine the possible benefits for your business – more than 12 million possibilities for additional income – it is more than worth the trouble. The benefits of participating in the GSA Schedule can be huge and getting through the process needn't be agonizing, if you have a trusted and experienced adviser working with you.
TurboGSA is a highly-efficient and highly-experienced GSA consulting firm what specializes in helping businesses like yours get started in federal contracting. TurboGSA provides straight-forward answers about how to get on the GSA schedule or how to maintain your current contract.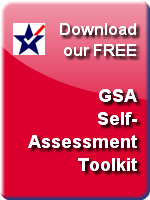 About the Author: Robert Kelly
Robert Kelly is the President and Principal Consultant at TurboGSA, a consultancy thathelp firms expand their federal business with GSA and VA schedule contracts and improvingfederal marketing programs.
Google+