Impressive
I came across a terrific graphic on the nature of women-owned small businesses (WOSB) filled with many statistics. One outstanding fact is that female ownership in small business increased more than 20 percent between 2002 and 2007, compared with a 5.4% increase in male-owned businesses. Explore the graphic below to learn more.
Not too Impressive
It made me reflect on how much of the Federal contract pie do women-owned businesses receive. Looking at available data for 2011 contracts, it shows that women-owned businesses received about 4% of the federal prime contracts. That's $21,372,000,000 out of $535,364,000,000. Not very good in my opinion.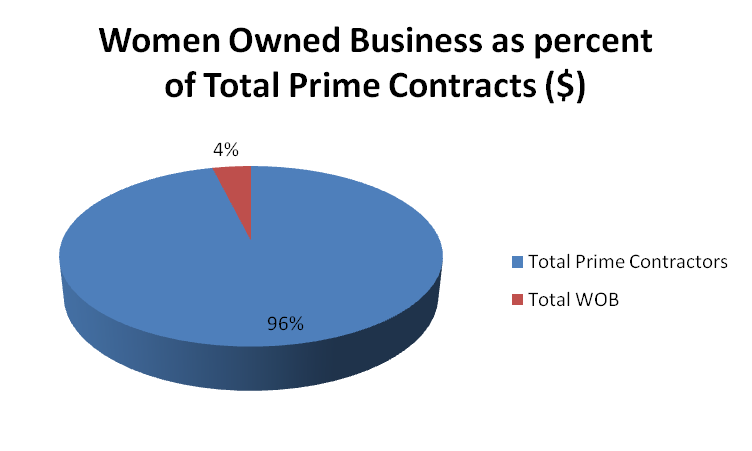 There is Hope for WOB
Historically, women-owned SMALL businesses account for between 75% and 80% of these prime contract dollars awarded to women owned businesses. The good news is that due to changes in small business goals, women-owned small businesses should receive 5% of prime contracts in the coming years. Therefore, overall women owned business -both large and small- should reach 6-7% in the next year or so. Not enough for some perhaps, but a 50% increase would be welcomed news I'm sure.
Via:
Bolt Insurance