Changes Likely to Affect your MOBIS contract
Several MOBIS SINs Being Merged
In January 2013, GSA will significantly redefine several Schedule 874 MOBIS SINS, including:
874-1 – expanded to include prior SINS 874-2 and 874-3 and renamed
874-4 – SIN being redefined
874-7 – SIN being expanded
874-9 –SIN being redefined
SIN 874-1 Changes
Two major changes:
Merging MOBIS SINs 874-2 (Facilitation Services) and 874-3 (Survey Services) into SIN 874-1 (Consulting Services)
Renaming the SIN to read "Integrated Consulting Services." Read about the new MOBIS SIN definition here.
This change to SIN 874-1 will enable agencies to buy complementary services under just one SIN, and GSA expects this will reduce some of the time and effort in soliciting and evaluating quotes under multiple SINs. Since most MOBIS contractors hold multiple SINs (which are now being merged) it will reduce contractor's administrative burden as well.
SINs 874-2 and 874-3 will be deleted from the MOBIS Schedule and will no longer be available for new task order awards. Any new quotes for these services must be made under SIN 874-1. However, any existing task orders where SINs 874-2 and/or 874-3 were awarded prior to the SIN(s) being deleted from the Schedule will still remain in effect.
Broadening the Scope of SIN 874-7
MOBIS SIN 874-7 (Program and Project Management Services) is being re-defined in 2013. This SIN has been re-defined to broaden the scope of available services. Over the years, GSA found that many organizations require not only program and project management services, but also support services to carry out program/project implementation, such as administrative support services.
With the new SIN scope, customers can acquire services to not only manage a program or project, but to provide operational support services relating to that program/project. The primary caveat with this change is that the preponderance of work needs to be business related, and not covered under other Schedules. For example, project support services relating to an engineering project would not be in scope of MOBIS (they will be covered under Schedule 871, Professional Engineering Services).
The new SIN title and description read as follows:
874-7 Integrated Business Program Support Services

Contractors shall provide services to assist agencies in managing their mission-oriented business projects or programs and achieving mission performance goals. Services covered by this SIN include:
All phases of program or project management, from planning to closeout
Operational/administrative business support services in order to carry out program objectives
NOTE 1: Program support services where the preponderance of work is specifically covered under other GSA Schedules are not permitted under this SIN; please refer to the Scope of Work in Part I of the MOBIS solicitation for further information.

NOTE 2: Administrative support services are authorized under this SIN; however, they must be provided in conjunction with other professional business services covered under this Schedule and must be performed under the supervision of the contractor's Project or Program Manager. Personal services as defined in FAR are prohibited under MOBIS.
MOBIS Training Services and Training Aids and Devices SIN to Change in 2013
SINs 874-4 (Training Services) and 874-9 (Training Aids and Devices) will also be updated to include additional services, although the SIN titles remain in effect. The updated SIN descriptions will be available on GSA eLibrary in early January.
What do Current MOBIS Vendors Need to Do?
To learn more about these changes and what you as a current MOBIS contractor must do, click: 2013 MOBIS Contract Changes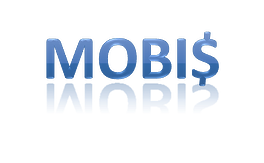 About the Author: Robert Kelly
Robert Kelly is the President and Principal Consultant at TurboGSA, a consultancy that help firms expand their federal business with GSA and VA schedule contracts and improving federal marketing programs.
by Bob Kelly