GSA has modernized its multiple-award schedule vehicle for human resource services to address contract redundancy and streamline the acquisition process for such service offerings.
GSA rebranded Schedule 738 X and is now called "Human Capital Management and Administrative Support Services" The new version will be completed by the end of April 2017. The improved schedule makes it easier for agencies to find HR service providers, 60 percent of whom are designated as small businesses.
GSA changed it to align Schedule 738X with the Office of Personnel Management's Federal Human Capital Business Reference Model. It will offer a full spectrum of human capital professional service providers, and agencies will be able to award task orders quickly and efficiently. The new contract will provide small business more opportunities.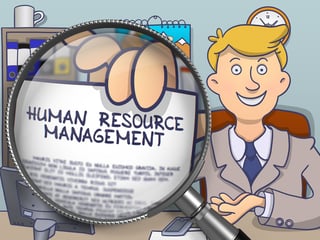 Best-in-Class Contracting Vehicle
Also, HR 738 X is a viable candidate for "Best-in-Class" (BIC) designation. BIC is a contracting classification used by the government to designate contracts that meet category management performance criteria. A BIC contract is recognized as a 'good-for-government' purchasing solutions which should be employed by all agencies.
Major Changes
The major revisions have occurred within SIN 595 21, entitled Agency Human Capital Strategy, Policy, and Operational Planning –
Firms with this contract can offer professional services such as the development of effective human capital management strategies and enhanced policy. Specific areas include but are not limited to:
Workforce Planning includes:
Conducting traditional & web-based modeling and analysis of needs and future trends;
conducting human resource audits;
providing forecasting techniques through the use of experts, workforce skills assessment, trend projection and other forecasting methods.
Human Capital Strategy
identifying strategic HR needs,
defining HR and business function roles and accountabilities,
determining HR costs,
Conducting both internal and external environmental scans;
assisting in the development of human resources and human capital strategies and plan;
researching and validating human resources policy and practices;
managing current and future workforce competencies;
developing workforce plans;
developing succession plans;
managing the human resources budget;
providing human resources and human capital consultative support; and
measuring and improving human resources performance.
Organizational Design and Position Classification
HR Management Consulting,
Position Classification,
Integration,
Change Management,
Internal Placement,
Succession Planning,
Internships,
Diversity and Inclusion services
Diversity and Inclusion involve bringing together individuals with a range of similarities and differences (including but not limited to race, ethnicity, gender, gender identity, sexual orientation, age, social class, physical ability, religious or ethical values system, national origin, and political beliefs). the goal is to create an environment of involvement, fairness, and respect—where employees have equal access to opportunities and resources, and where the richness of ideas, experiences, backgrounds, and perspectives are harnessed to create business value
HR Consulting,
recruitment planning,
workforce assessment, and
assisting in the program design, analysis, and integration.
Employee Engagement and Communications
HR consulting services necessary to plan, and implementing programs and methodologies to enhance

employee engagement,
satisfaction, and
effective communications,

improving individual and group dynamics, morale and team building, and internal and external social media utilization.
Organizational Development
Organizational Development (Optimization) is a system-wide application and transfer of behavioral science knowledge to the planned development, improvement, and reinforcement of strategies, structures, and processes that lead to organization effectiveness. This function provides for HR Management Consulting, Change Management, and HR Process Improvement as well as transactional personnel actions that support Customer Agency goals.
About GSA Schedule 738 X
The MAS 738 X schedule is structured as an indefinite-delivery/indefinite-quantity contract vehicle with a five-year base period and three five-year option periods. GSA said small businesses account for 60 percent of the contract's vendor pool.