A GSA contract can help you increase government sales. You know it, your salespeople know it, but sometimes the boss does not. As your firm's business development manager, you know that GSA schedules are a critical tool to have in your business development toolbox. But your boss is reticent. She prefers to wait until the next quarter or the quarter after. Or perhaps they prefer to have you focus on chasing RFPs, which is about as effective as playing Powerball!
So, what can you do to enlighten management and convince them that the multiple awards schedule program is a license to hunt, a way to proactively create deals with agencies, and a contract that can enhance company value? Here are a few of these tips to move management forward.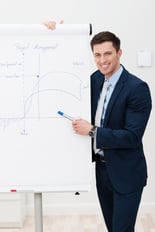 Brief managers on what a GSA schedule is and is not. Don't oversell it but make it clear that most players in the federal market, large and small, know how to exploit the value of a GSA contract. Enroll in our free, online course, Obtaining a GSA Contract and then hold a whiteboard session with the boss and other key colleagues.
Explain how agencies buy and how GSA schedules fit into the contracting process. GSA schedules are a license to hunt, and you can meet with agencies and focus on your value proposition, knowing that having a GSA contract will facilitate deal-making.
Show them how much competitors have won. Using GSA's Schedule Sales Query (ssq.gsa.gov), you can demonstrate how main competitors have won a lot of contracts by exploiting their contracts. Dollar signs are a good motivator! If you are unfamiliar with how to use the SSQ, we offer a Free Guide on using the SSQ program. And showing competitors' overall sales to the federal government can be found on fpds.gov.
Provide a vision of a brighter future. Based on the above research, show them the realistic potential for your firm to generate GSA sales.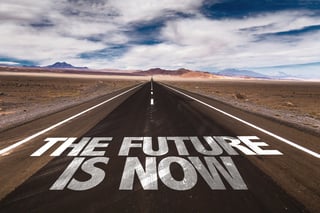 Explain the Urgency! Getting a GSA contract can take 4-12 months and so there is no time to waste. Starting the GSA process is the impetus to invigorate your federal marketing efforts. While waiting for the contract to be awarded, you should also implement an agile go-to-market strategy so that by the time the contract is in hand, you will be closer to having deals ready to ink.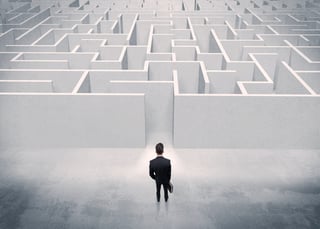 Reduce their Fear. Some are afraid of the complexities of the federal acquisition process. While different and at times more complex than B2B marketing, a GSA contract actually simplifies the government contracting process. That's not to say it's simple, but we assist firms through the maze, reduce risks, and get you moving in the right direction.
TurboGSA offers other tools you can use to brief management including an Introduction to GSA Schedules, And look to our blog for additional information; subscribe to our blog and receive timely updates.