An update to our earlier articles about A recent rule (February, 2011) from the U.S. Small Business Administration that offers preferential government contracting to Women Owned Small Businesses in 83 industries. The Small Business Administration has finally approved four organizations to act as Third Party Certifiers under the WOSB Program. The four organizations and contact information are: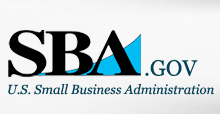 Women Owned Small Businesses may elect to use the services of a Third Party Certifier to demonstrate eligibility for the program, or they may self-certify using the process outlined previously. . SBA will only accept third party certification from these entities, and firms are still subject to the same eligibility requirements to participate in the program.
We provide a 6-page checklist helps you determine if your business is ready to receive Federal set-aside contracts.
Related Articles: