Slight Decrease in overall GSA Schedule Sales but some Schedules Thrived.
GSA has released GSA Schedule sales figures for the entire FY2011, which ended September 30, 2011. Overall schedule sales dipped to $38,591,523,579 or 1.5% decline over 2010 figures. You can view raw figures on our GSA schedule sales page. This slight decline may not come as a surprise as the government is tightening its belt, and stimulus funds have been expended. [Note: These 2011 results do not include VA schedule sales.]
About half of the GSA Schedules experienced gained sales over 2010: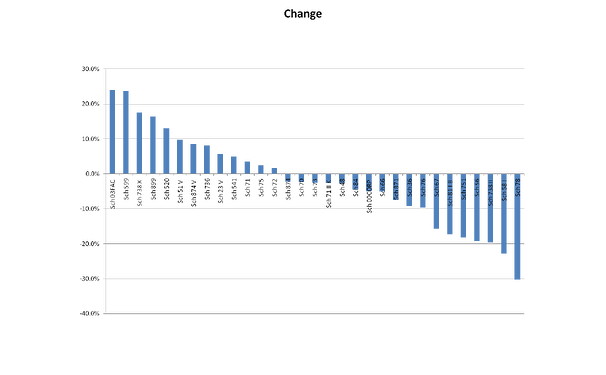 Which GSA Schedules Chomped the Biggest Piece of the Pie
Those schedules that continue to receive lots of sales include:
IT Schedule 70,
MOBIS (Schedule 874),
Environmental (Schedule 899),
FABS (Schedule 520), and
Hardware Superstore (Schedule 51V)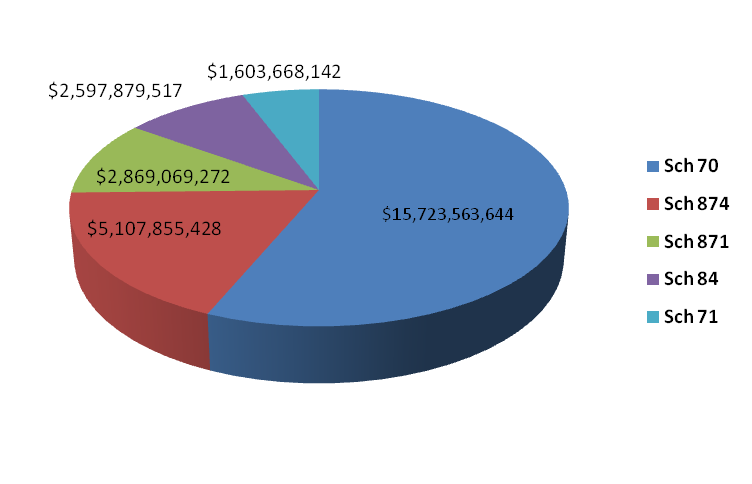 These five schedules accounted for about three-quarters of all FSS sales.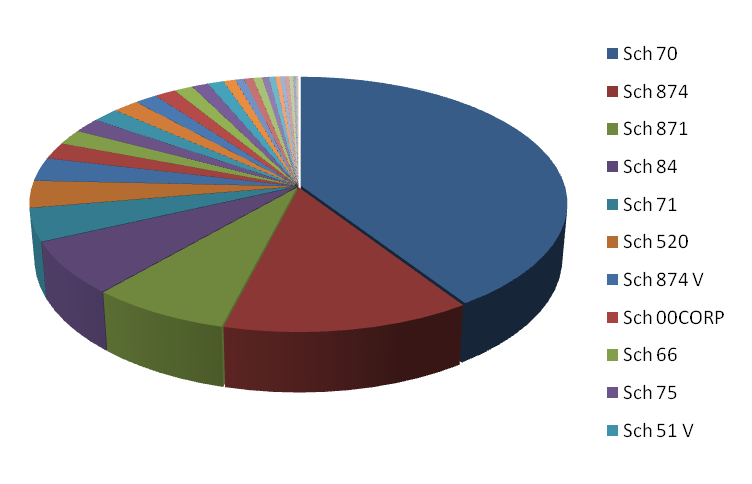 These GSA Schedules were the Big Percentage Gainers
There were some nice gains for some schedules over 2010 sales. Schedule 03FAC for Facilities Maintenance gains 24% as agencies completed stimulus funding spending and focused on maintaining buildings rather than new construction. Schedule 599 (Travel Services) gained nearly the same, growing 23.7% over 2010. Other big gainers included:
Schedule 738X – Human Resources & EEO Services
Schedule 899 – Environmental services
Schedule 51V - Hardware Superstore
And Schedule 874 V – LOGWORLD
Big gainers over 2010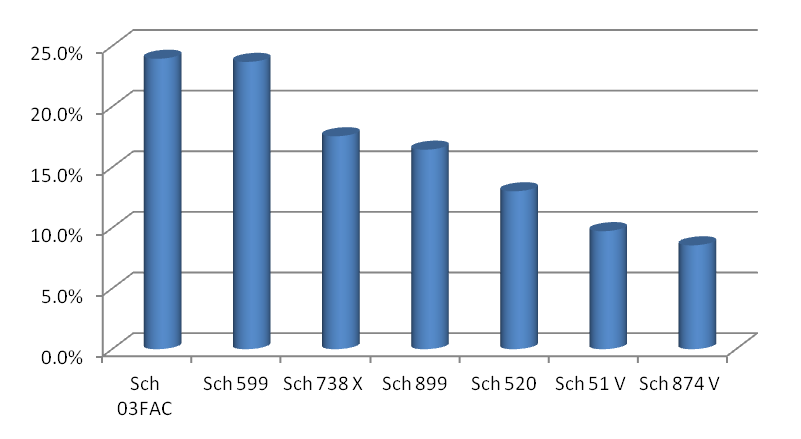 A Down Year for Some
Schedules seeing a decline included Schedule 751 (Auto Leasing), 56 (Building and Building Materials), Schedule 738 II (Language Services), Schedule 58 I (Professional A/V) and Schedule 78 (Sports, Promotional, Outdoor, Recreation, Trophies and Signs (SPORTS).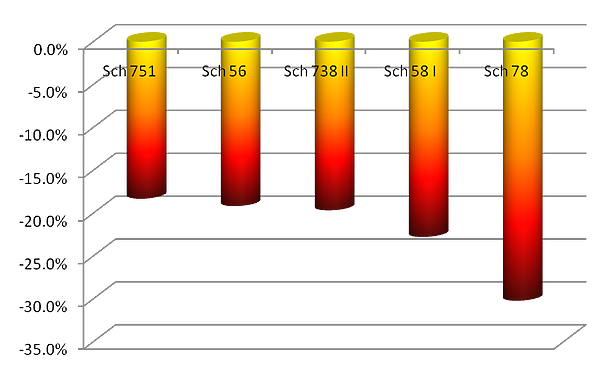 Given the government's deficit, agency belt tightening, and Congress' inability to pass budgets, it's not surprising to see a slight decline in sales on GSA contracts. GSA Schedules still represent the most flexible contracting vehicle and a great tool for businesses that are committed to marketing their products and services to government. Current contractors need to redouble their federal marketing efforts, as contract opportunities exist for those with GSA Schedule contracts and effective federal marketing strategies.