Why do you want to obtain a GSA contract? That is one of the first questions we ask prospective clients when they call inquiring about our GSA schedule services. Some demonstrate they have performed considerable research, really thought this through, and are well informed.
In recent years, we have also heard from firms who had never sold in the federal market but had received cold calls from a huckster promising that simply getting a GSA contract would yield millions of dollars in contracts! We quickly dispel them of the notion that while it can be lucrative, it is not a guarantee. We also talk about whether entering the federal market makes sense for them, and all the other government contracting options available to them in addition to GSA. More recently, firms have expressed concerns about protecting their ongoing business in a constricted federal market.
Top Reasons for Getting a GSA Contract
That said, here is a recap of the top reasons why clients want to get a GSA contract. Obviously, all these firms want more sales from Federal agencies and believe a GSA contract can help. Frequently, it is another reason that pushes them over the top. The one that most often results in a company finally deciding to move forward with a GSA contract typically follows a meeting with an agency in which they were told that they would like to buy the firm's product or service, but without a GSA contract, it would make things too difficult for them.
I would have made the Sale if I had a GSA Contract.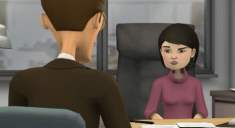 A case in point. A recent caller first thought about getting a GSA contract back in 2010, but had put it off because business was good, and they had other things they were doing. While the notion of getting a GSA contract stayed in the back of their head, it wasn't until a recent meeting with an agency that made them realize that they had made a mistake. The agency rep told them that she really liked their product's unique features, but that they would only buy this type of product through a GSA schedule. Leaving the meeting dispirited, they gave me a call. I commiserated with them and discussed other options they could try with the agency. And of course, they are now moving ahead with the GSA contract in order to avoid this situation in the future.
You are not Alone.
I also told them that they were not alone and that many firms have encountered similar experiences. The following brief video demonstrates this scenario. Okay, perhaps it's a bit corny, but anyone who has lived through the experience can relate to that deep, sinking feeling knowing that you had a willing buyer, who had the money, but couldn't buy from you because you lacked a GSA contract.
.
Other Top Reasons for Obtaining a GSA Contract
In addition to the above reasons, here are several more reasons why clients want to be on the GSA schedule list:
I want to own the Relationship: Many have worked for federal agencies for some time, but through a prime contractor. Now they wanted to have better control of the relationship by becoming a prime contractor themselves. This would also allow them to get paid sooner.
Change in their Client's Procurement Practices: Some firms have worked for agencies for several years but recently changed their procedures and are insisting on using GSA schedules to obtain their goods.
Speed up order process: Since GSA orders are normally processed more quickly than many other procurement methods, having a contract in place makes sense.
I want to list products DoD eMall: Firms were told by clients to list their products on DoD's eMall site. To do so, they first needed a Federal contract, such as a GSA schedule contract, in order to be listed.
Access to eBuy: Some learned that opportunities that were right up their alley were being listed on eBuy only. Access to eBuy opportunities is reserved for current GSA contract holders with the specified GSA schedule and SIN.
I wanted to be listed on State MAS contract programs: Some firms have been asked by their State government clients to participate in their own State Multiple Award Schedule program. (e.g. California's CMAS, Texas' TMAS). To do so, they first needed a federal GSA contract.
Beyond dabbling: Some firms had dabbled in the federal market through prime contracts and simplified acquisitions (SAP) but now wanted a more formal federal marketing strategy and saw a GSA contract as a core component.
Still more reasons exist for firms to obtain a GSA or VA contract. What reasons do you have for obtaining a GSA Schedule contract?
Deciding next steps...
For any firm thinking about getting a GSA contract, you should have a government marketing strategy in place based on a sound analysis of your federal customers purchasing methods, competitor pricing and positioning, sufficiency of resources for proper sales and marketing, and a knowledgeable team (internal or external) to support the GSA management process. Please download our free eBook that provides a nice overview of the GSA Schedule program:
We also invite you to attend an upcoming, free webinar where we will explore these topics: